General
About Red Rose Travel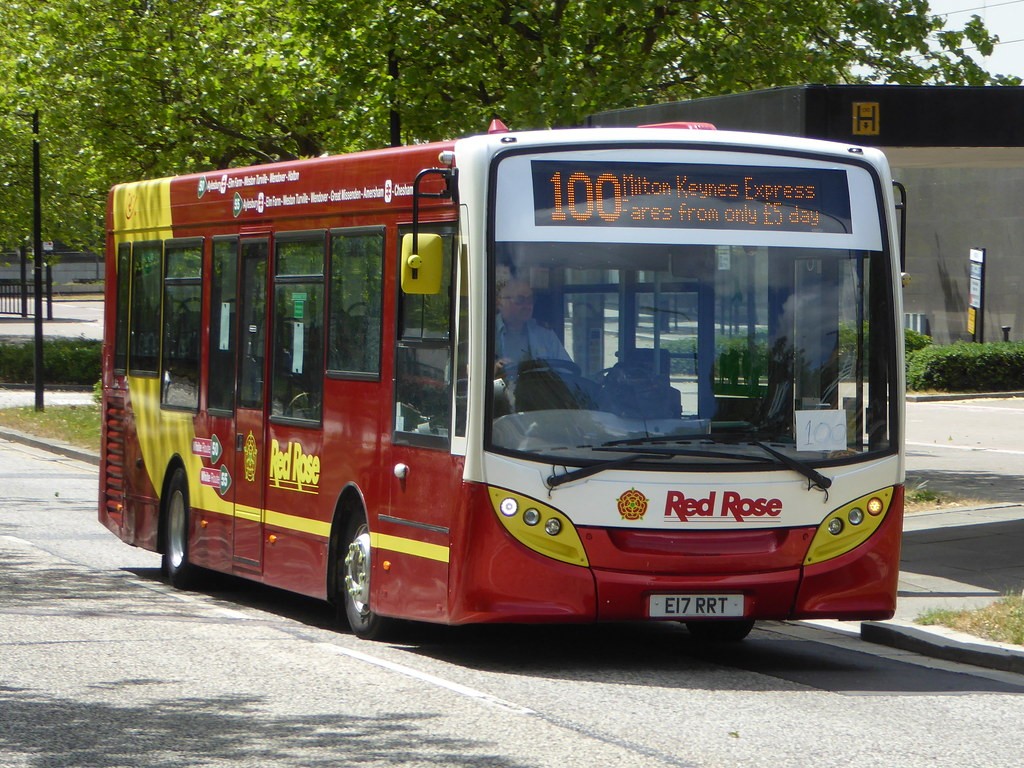 Red Rose was established in the early 1990s as a partnership between Taj Khan and the Late Chris Day. Chris Day's connection with the bus industry goes back to his family's involvement in with the old Red Rose, which used to operate between Halton, Wendover and Aylesbury. Taj Khan's initial involvement in the industry was as a part-time Red Rover driver. His knowledge and passion for the industry developed during his time at Red Rover. Taj and Chris saw the potential for a bus company based on passenger comfort, low fares and regular service.
One of the earliest ventures in the market was the Aylesbury link line route 7, which proved very successful. The company progressed rapidly over a short period of time, providing many services across the local counties earning a robust reputation in the bus industry.
After Chris Days unfortunate passing in 2010, Taj Khan took full control of the company and dedicated a vehicle in memory of Chris Day for his services to Red Rose and the bus industry as a whole. The company currently operates in Dinton just outside of Aylesbury with a fully equipped workshop providing high-level maintenance for its vehicles
Ever developing the firm has recently acquired a fleet of brand new vehicles to maintain its company's ethos of high-quality service. Red Rose operations centre on the provision of public bus services and some school services in Buckinghamshire, Oxfordshire, Hertfordshire and the surrounding counties.
With a fleet of over 30 vehicles, all low floor accessible the company has evolved into one of the largest public bus service providers in the South East. Vehicles are styled in a distinctive yellow and red livery. In celebration of the Golden Jubilee in 2002, Red Rose paid tribute with a Golden Jubilee liveried vehicle, which was paraded around Aylesbury during the Queen's visit. Similarly in 2012, a newly refurbished Alexander Enviro 200 had been prepared and liveried to commemorate the Diamond Jubilee. Enthusiasts can visit our gallery page featuring photos of a selection of our fleet.
Please feel free to browse our website for a full list of our services and for more information about the company.